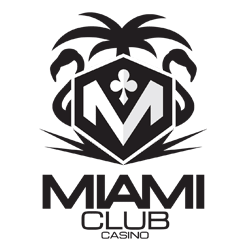 Welcome to the Miami Club Casino Review. The Miami Club Casino is one of the leading Internet casinos. It made its presence online in 2012 and soon gained prominence among casino game lovers. According to their website, they encourage responsible playing, and their games are fair. As of 2016, Miami Club Casino had only received eleven complaints on review platforms like Ask Gamblers. According to our information, they settled these issues to their customers' satisfaction.
Experience (Games, Entertainment, Fun)
Ongoing Promotions Availability
Payout Process and Requirements
It's now four years since then, and we shall be reviewing this casino club to see if it maintained its early standards. Our review will start from its sign-up process, even to why you should (or not) patronize them. Yes, we intend to look into every single detail. No step will go uncovered. Our ratings are on a scale of 0, which means horrible to 5, which connotes excellent. So, dive in and enjoy!
Miami Club Casino Review: The Sign-up Process [
3/5

]

What is the casino's sign-up process like? The sign-up process is basically in four steps. They automatically fill in your country in the "Country" section, but you can opt to change it. Next, they ask you to provide your email address, preferred username, create a password, and confirm that password. They ask you for your title, first and last names, and birthday on the third page. Finally, on the fourth page, you input your home address, city, state/province, zip code, and phone number.
Good deal: The sign-up process is easy and fast. It takes less than three minutes to complete.
Drawbacks: There's no way you can view your password while you type. So, you can't tell a mistake if you make one when confirming your password. The currency option is only available in the United States Dollar. So, regardless of your country, you have to convert to dollars before depositing in fiat currency. Asking for a physical home address may be way too many personal details for some players. Thus, they may feel hesitant to submit. We believe despite your reservations, your details are safe with the site.
Our rating: For a fast and straightforward process, we say they have done well. However, we cannot ignore the drawbacks. So, our rating is 3 points.
The Welcome Package [
12/15

]

Don't miss exclusive 400% bonus up to $4000 at Miami Club Casino from newsfunslots.com.

Once you have completed the sign-up process, they will send you a notification to activate your email. Doing this will make you eligible for the welcome package. The welcome package is a ten-dollar bonus that will reflect only in your bonus account. To redeem this bonus, you have to tap on the "Deposit" text. Next, you input your coupon code in the "Instant Coupon" deposit options. They credit your bonus account immediately after.
Good deal: With our exclusive 400% bonus you get four times your deposit to try and hopefully win at the games. The ten-dollar bonus is helpful since you may want to try out the games first before putting your money on the line.
Drawbacks: The site does not provide immediate information on how to access your welcome package. You have to find it in the "Support/FAQ" section. This may be confusing for a newbie who doesn't know their way around the site. We had to chat with the customer service agent to request our coupon code for the welcome package.
Our rating: Unlike the sign-up process, our rating for this is on a scale of 0 (horrible) to 15 (excellent).
We think the welcome package is fair enough. However, they should not let customers have to chat with the service agent before they know how to activate their package. So, our rating for their welcome package is 12.
Experience (Games, Entertainment, Fun) [
17/20

]

Miami Club Casino has many games to choose from. Their games include reel slots, video slots, and video poker. Also, they offer table games such as blackjack and roulette. They offer twenty-two daily tournaments in total. The wagers for this start as low as three dollars to as high as seven thousand dollars.

For most of the games, there is a demo version. This is good news for you if you're testing the waters. The demo games will help you decide if you want to go ahead and play for money.

The tournament involves you playing with others. The site provides you a view of seeing other players' ranking. Also, you can always repurchase stakes if you run low. At the end of the tournament, prizes go to the player with the most earnings. The rewards go immediately to your real account. All this takes place within minutes.
Good deal: When you're in demo play, you don't necessarily need an account to play. When you use a nickname to play, you can't use anything offensive, or the site will ban you and cancel your earnings. This promotes a culture of respect and tolerance for others.
Drawbacks: One thousand bonus points is equal to one dollar. It may seem low to the player, but we have to consider that the casino has money to make.
Our rating: Our rating for this is on a scale of 0 (horrible) to 20 (excellent). There are more than enough games for you to choose from. Also, they display tolerance and respect for others as they ban nicknames deemed as offensive. Thus, our rating for the overall entertainment is 17 points.
Ongoing Promotions Availability [
17/20

]

They have many games in their promotions section. These include daily deposit bonuses, freerolls, daily reload bonuses, tournaments, mystic gems, and lots more. All of the games are available for immediate play. All you need to do is click on "Play/Enter/Join Now" or "Details." Some games allow as many as 100 free spins, and you get to use instant coupons. In addition to this, you can earn double rewards on your points.

Our rating: The ratings for this fall on a scale of 0 (horrible) to 20 (excellent). The promotions present players with many different choices. The rewards are helpful to the players. Thus, our rating for this is 17 points.
Customer Service [
12/15

]

They operate their customer service using both a bot and a human. When you start a chat, the bot responds first. The bot, as expected, is very fast but may also not understand you if you don't clearly outline your message. So, it transfers your chat to a human agent instead. The human agent is fast to respond and will only take a few minutes to solve your problem.

Our rating: Our rating for this is on a scale of 0 (horrible) to 15 (excellent). Although the customer service agent is fast and efficient, they close the chat as soon as they have attended to your request. If you suddenly remembered to ask something, you may have to wait until they decide to open the chat when next. Thus, our rating for this service is 12 points.
Deposit Options [
9/10

]

The deposit options include Visa, Mastercard, American Express, Neteller, Moneygram, Neosurf, Ecopay, Skrill, and Paysafe. They also accept digital currencies such as bitcoin, litecoin, and bitcoin cash.

Our rating: Our rating for this is on a scale of 0 (horrible) to 10 (excellent). We give this a nine because of its many options for both fiat and digital currencies.
Payout Process and Requirements [
10/15

]

The payout process is not as easy as the debit process. First of all, you cannot use the majority of debit options in withdrawing. Also, you need to fill an Account Verification Form before you can start this process. If it's your first payout, you may have to provide supporting documents to show your credit card belongs to you.

Our rating: Our rating for this is on a scale of 0 (horrible) to 15 (excellent). The payout options are limited to a few. Also, the process may be a bit cumbersome for first-timers. Thus, we rate it 10 points.
Miami Club Casino VIP Program
They automatically enlist players in this program as soon as they buy at least twenty-five dollars casino credits. Players stand a chance for daily and weekly bonus offers. This program comprises six levels. They include the flamingo level, downtown, bay front, south beach, ocean drive, and millionaire's row.
Extra Impressions: Will This Casino Get Our Cherry ? On Top Or Not?
We loved the overall graphics on the site. The site's theme colour is a blend of different shades of purple and gold. These colours give the site a sleek look that's easy on the eye. Also, the texts are black on a white background which makes it easy to read. In addition to this, the images are brilliant and complement the games.
There is one drawback to this. The bottom section text colour for "Support/FAQ, About Us, Terms of Use, Privacy, Responsible Gaming" is dull. This may not be easy to read, especially for those with sight issues.
Again, we reiterate that we liked their customer service agent's swift response. Indeed, nothing beats a company staff answering your inquiries as soon you place them.
Another thing we love about the site is its stand on underage gaming. It discourages people below the age of 21 from gaming. More importantly, it recognizes that its system is not foolproof. This means young people may want to play nonetheless, so devise means to cheat the system. Thus, the casino provides advice on how you can prevent this.
Finally, the site promotes responsible gaming and emphasizes that. We know how thin the line is between having non-stop fun and irresponsible gaming. Irresponsible gaming could lead to problem gambling, and the consequences of this could be disastrous. The section on Responsible Gaming gives practical tips on how to play responsibly. For a gaming site, it shows how much they care for their customers.
For this reason and its approach to underage gaming, the Miami Club Casino gets a cherry ? on top from us.
Miami Club Casino vs. Lincoln Casino
Lincoln Casino is a gaming website that offers a variety of the finest casino games. Established in 2013, it is just as popular as the Miami Club Casino. The Miami Club Casino and Lincoln Casino are both powered by m WGS Technology software. Also, they share some similarities in graphics design and their sites' outlook. However, Miami Club Casino's graphics are sleek, while Lincoln Casino's look is dull. Another thing is that the two casinos share similar deposit and withdrawal options. There are more deposit options available than there are withdrawal options.
One of Lincoln Casino's commendable features is that they explain how their bonuses work on the site. This information is open to everyone as you don't have to sign up first to get it.
Whereas Miami Club Casino allows you to play a game without first registering, Lincoln Casino won't let you play without registration.
Is Miami Club Casino A Good Casino?
We think it provides a good experience for its users. The option of playing free games without signing up is fantastic, and we commend them for this. They have many games that players can play. Overall, the casino is a good one, although they still have many things to improve on.
Should I Play At Miami Club Casino?
We recommend that you try out this casino. It has more than 100 video slot games, table games, and other games. Also, there are bonus points and rewards to get. Presently, their VIP programs are offering great deals. The Miami Club Flamingo program offers eighty-five percent monthly and up to seventeen hundred dollars free weekly bonus. Secondly, the South Beach program is offering one hundred and fifteen percent monthly matches with up to eleven thousand five hundred free bonuses.
Third, on the list is the Bayfront five thousand two hundred and fifty free weekly bonus. Lastly, there is a thirty-eight hundred weekly deposit available on the Downtown program.
The Verdict [
80/100

] ?

On a scale of 0 to 100, we give Miami Club Casino 80 and a cherry ?. We give Miami Club Casino a cherry ? on the top because we were impressed with the user interface, bonuses, and gaming options. Yes, they still have things to improve, such as upgrading from their old gaming software. However, we recognize that this software allows for a variety of games that players love. This Miami Club Casino Review may influence your decision to try out the site or not. We suggest that you do. If we loved it, then so will you.