Anytime the name Las Vegas is mentioned, we picture its abundant attractions, luxury, and most importantly its casinos –which as a matter of fact, are the main reason why Vegas is so popular in the first place.
Well, it is not a secret that Sin City is home to some of the most excellent gambling options in the United States. But that does not necessarily mean that it should be a monopoly, right?
In this piece, we will explore some of the best US casinos not in Vegas that would give similar to almost exact experience as to those in Las Vegas. Also, since we are talking about casinos in general, how about we look at some of the online casino options? Here we go!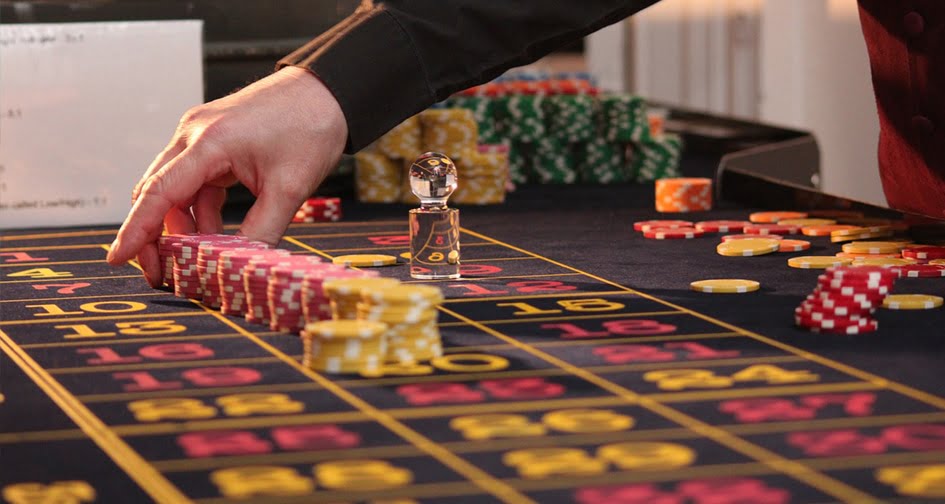 Mohegan Sun – Uncasville, Connecticut
Located in southern Connecticut, Mohegan Sun might as well be one of the largest casinos in the United States. It flaunts of 364,000 sq ft. gaming space with nearly 5000 slot machines and 300 table games.
There's also a 10,000 seat arena with rather intimate recreation venues such as bars, clubs, restaurants, a hotel, spa, and golf club. You are, therefore, still guaranteed of a fantastic experience even when you are not on the tables trying your luck.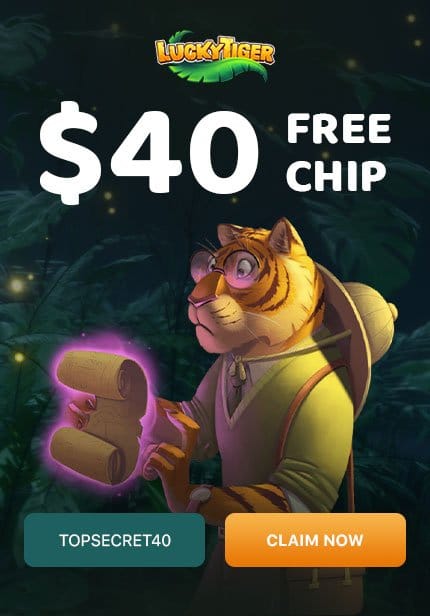 But perhaps, the most unique thing about this casino is the scenic views it offers to its visitors. Standing by the Thames River, Mohegan Sun showcases an exquisite interior including a 55-foot waterfall, a three-story high mountain of alabaster and onyx, a planetarium dome, and Native American designs courtesy of the Mohegan Tribe, just to mention a few.
Harrah's Lake Tahoe – Stateline, Nevada
Described as one of the largest and deepest lakes in the entire country, Lake Tahoe is a renowned destination for those seeking for an adventurous escapade. Talk about summer fun on its waters and skiing in winter, the fun is simply limitless.
But on the Nevada side of the lake, it is home to several casinos, the biggest one being Harrah –located on the south shore.
Since its first opening in 1955, the casino has been restructured to become one of the top-choices in the US. Operating 24-hrs round the clock, it is home to more than 1300 slots machines, video poker machines, and an abundant array of table games.
To add to the feel, players can also enjoy a wide range of eateries, multiple concert venues, a hotel with luxury suites, and a spa and salon, just to mention a few.
Peppermill Casino – Reno, Nevada
Located in Reno, Nevada, Peppermill flaunts of a Tuscan theme spread throughout the property which features a luxurious spa Toscana, 1,600 room hotel, gaming floors, sundeck, and gardens.
The casino's gambling arena features over 1500 slot machines, 48 table games, and a keno lounge. Visitors also have a chance to participate in their plus tournaments and other special events.
In addition to its rather exquisite spa and hotels, there are also a dozen nightlife venues including lounges, bars, and a nightclub. Well, it feels like just the perfect place to be stuck over a weekend.
Borgata Hotel Casino & Spa – Atlantic City, New Jersey
Hosting more than 2,000 rooms, the Borgata Hotel remains to be the largest hotel in the entire Atlantic City. To add to its feel, its casino features over 3,400 slots, 250 table games, and what you might describe as Atlantic City's largest poker room!
There's also numerous nightlife venues, shopping, spas, and excellent food from its top-chefs restaurants –all bound to make your visit wholesome. Don't fail to catch some of the big-name acts that play at their gigantic Borgata Events Center.
French Lick Resort Casino – French Lick, Indiana
As the story goes, the resort, initially built in 1845 as the grand French Lick Springs Hotel, was burned down in the year 1897. What followed afterward was a bigger and much better structure which would later grow to become a 3,000-acre resort complex situated in Hoosier National Forest, southern Indiana.
The property now hosts a 51,000-sq. Ft. casino featuring approximately 1,000 slots and video poker machines, and 37 live-dealer tables. Another notable feature is that the casino also includes a separate, non-smoking gaming room for its players.
Other recreational features include three golf-courses, multiple dining options, two spas, horseback riding, kid-friendly activities, just to mention a few.
Tulalip Casino – Tulalip, Washington
Featuring over 200,000 square feet gaming space, Tulalip offers a variety of gaming options such as slots, bingo, table games, and one spacious poker room.
Visitors can also have fun from their multiple entertainment venues, enjoy a full-service spa, dine from their dozen restaurants', go shopping, or get their feel from the luxury 12-story hotel – which features native designs from the Tulalip Tribes who reportedly, own and operate the casino.
San Manuel Casino – Highland, California
Located just an hour drive from downtown LA, San Manuel Casino flaunts of more than 4,700 slots machines (reportedly the most slots in California), and an array of other gaming options.
Among its most outstanding features include the 100 Vegas-style poker and blackjack tables, a designated poker room, and a high-limit room. Players also have a chance to walk away with their frequent giveaways such as travel packages or even a luxury car.
Visitors enjoy a wide-range of entertainment options, such as stand-up comedy, DJ's, country and Latin Bands, rock 'n' roll tribute bands, just to mention a few. Don't miss their irresistible array of dining options – ranging from the gastropub Rock & Brews, all the way to their upscale streak house, The Pines.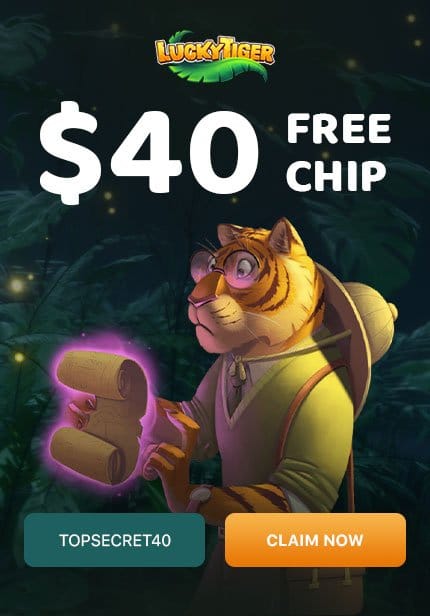 Agua Caliente Casino – Rancho Mirage, California
The casino offers more than 1,300 machines, 39 table games, a high limit room, and a live poker room – reportedly the only one in the entire Coachella Valley!
Its much-acclaimed spa, lounge, gigantic concert theatre, pools, and multiple restaurants explain why the resort is described as a luxurious getaway. To add to its realm is the annual Palm Desert Food and Wine Festival – which offers cooking demos, tastings, and other special events with some renowned chefs.
WinStar World Casino – Thackerville, Oklahoma
How much of a surprise would it be if you discovered that the biggest casino in the US is actually not in Vegas, but in Oklahoma? Quite a shocker, right?
The WinStar World Casino boasts of a sprawling 616, 900 plus square feet of gaming space featuring 7,400 electronic games, close to a 100 table games, keno, bingo, off-track betting, and multiple other high stake games.
Their multiple extensive entertainment venues – which include the Global Event Center and an outdoor Coliseum that features some of the big-name acts, 280 acres of golfing area, spa, and a hotel with 1,399 suites/guest rooms –is definitely one experience you should not count on missing.
Resort World Casino New York City – Queens, New York
Located just a short taxi ride from the JFK Airport in the outer boroughs of the ever-busy NYC, is the Resort World Casino in Queens. Although its location is a surprise to some, it actually does offer some of the best gaming options in the region.
Players can choose from a wide array of 6,000 plus slots, electronic table games, and video poker –all spread out over the three NY themed floors. There's also plenty of live entertainment to enjoy, a steakhouse, and a food court. Call it an escapade from the bustling New York City.
Online Casinos: The Best Alternative?
Anytime the two are mentioned (online and offline casinos) major controversy often arises with each claiming to be the better alternative.
In one of our pieces 'Do many people play online casinos for real money', we delve deeper into the online casinos subject, trying to answer some of the puzzling questions regarding the topic.
But let's face the facts: regardless of which option you think best, all players share a common objective – which is getting an upper hand and beating the casino, right?
However, there are some few factors that might prompt you into considering one over the other. They include;
Do you want to travel – If you love traveling, and having as much fun along the way, offline casinos are undoubtedly your best option. However, if traveling is not your thing (not forgetting the rather insane plane tickets), and you are a passionate gambler, you might opt for the online option.
After all, all that you need is a reliable internet connection and access to a PC or laptop.
Are you after the extra recreational activities? – Assuming money is not a problem, you will probably be more preferential on offline casinos to online casinos. One thing is for sure, the fun that accompanies offline casinos is simply limitless. But of course, that comes at an extra cost.
Which games do you want to play? – It is no secret that you will find almost all offline casino games online. What might actually differ is the casino experience. But if you've tried the online casino option, you will also appreciate the overall interactiveness and engagement that comes embedded in the software games.
Are you after the social interaction? – Offline casinos often mean more direct interaction with people –whether playing or not. After all, that is where all the fun lies.
But if you want to avoid social interaction and play in solitude, online casino gambling might be a good get away.
Bottom Line
What works for you might not work for others, and vice versa. That undoubtedly explains why some players will choose to stick with offline options, while others might opt for online options.
Offline casinos, for instance, come integrated with numerous fun and recreational activities that would require physical presence. Online casinos, on the other hand, come with their share of goodies, such as bonuses and promotions. Not forgetting that the latter is also a great option for those who are probably operating on a relatively tighter budget.
It is, therefore, recommended that players try both the online and offline options for exposure. If you are a real gambling fan, you don't have to be limited to playing only when you are at an offline casino. Online casinos ensure that you can gamble at almost any place regardless of the time.