When it comes to gambling, we can all agree that the scene is never complete without some fiery high rollers. Although they constitute of just a small portion of gamblers, this is very much where most heated action is.
You will come across punters wagering more money than your entire life savings. To make matters worse, the bets are sometimes on rather trivial things such as a roll of a dice, or even a toss of a coin. Meaning that there's 50% or more probability of losing the bet!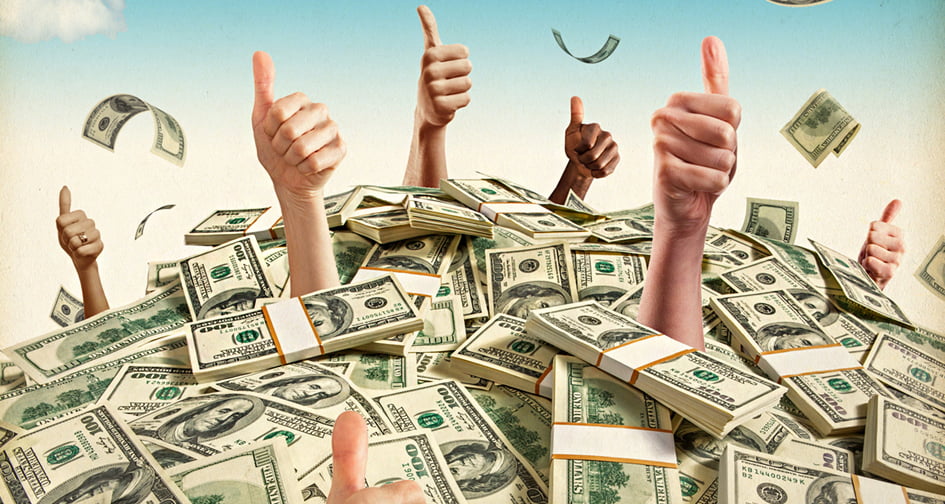 We've been so much used to the stories of people losing millions of dollars overnight to the extent that such tales are no longer as amusing. Where we do consider some as stupid for throwing out such amounts of money, there are those who can actually afford it.
Discerning on who set the record of placing the highest bet ever in history is tricky as some high rollers prefer to remain anonymous, and it is quite understandable. Even so, the few who have been recorded to have placed some of the biggest bets will leave your head swirling.
Below are some of the high rollers who will always be remembered for the wagers they made.
William Lee Bergstrom aka 'The Suitcase Man'
Among the most interesting stories on gambling is that of the 'suitcase man', also popularly known by 'The Phantom' before his identification. The story goes a little back into September 1998, when Bergstrom strode into Binion's Horse Shoe in Las Vegas.
But perhaps the most distinctive feature separating him from regular gamblers is how he walked in carrying with him a suitcase stashed with $777,000 in cash. That is equivalent to $2.6 million today. As you have already guessed, he went ahead to stake the entire amount.
You can imagine the casino owner's surprise when he was informed that Lee Bergstrom wanted to wager such an amount. To make it more interesting, he wanted to bet the entire amount on the craps table.
Normally, casinos would not approve on such an amount. But they had their policy of honouring a bet of any size provided it was the gambler's first time in that casino.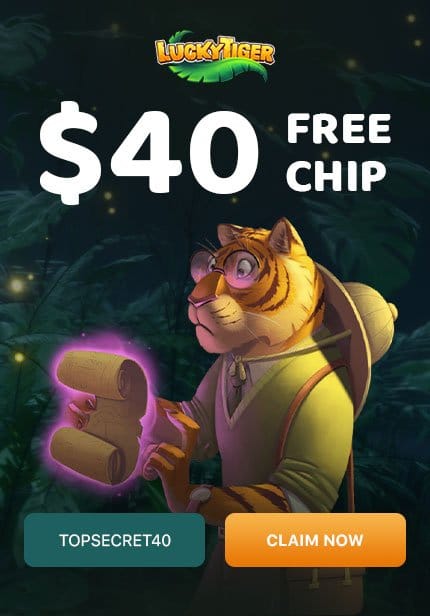 William Lee Bergstrom bet the entire amount on a single throw of dice, and he won twice the amount! They packed the money together in an additional suitcase he had brought in case he won, after which Bergstrom headed back to his car without a word of what had transpired.
That was when he earned his nickname 'The Phantom' as he walked out without telling anyone his name and nothing more than a mild surprise despite his huge win.
Almost four years later into March 1984, he came back and bet $538,000 still on another craps game. This time he won $190,000 and an additional $90,000. He then disappeared again.
He, however, resurfaced in November the same year intending to bet on $1 Million, which he did. Unfortunately, this time he lost the entire amount to the casino and William Bergstrom left the casino, never to return again. He committed suicide a few months later and was found dead in a hotel after taking too many pills.
Australian Billionaire Kerry Packer
In addition to being a gambling fanatic, Kerry Packer is also remembered for his rather eccentric and generous personality.
During his time, a popular adage ran among casino staff in Las Vegas stating 'Nobody called in sick when Kerry Packer was in town'. This was because the billionaire was known to casually reward waitresses and croupiers with six-figure tips, sometimes even paying off their mortgages.
Kerry Packer so much loved gambling that he would wager the largest possible stakes allowed by the casinos. The word goes that he would call ahead the casino to inquire on the amount of money they had in hand. If the amount wasn't to his liking, he would go ahead to check with other casinos.
His gambling tendencies are said to go back as early as in Golden Slipper day, 1987 when he lost $7 million. The amount included a $2 million bet he had staked on his horse. Although he did take a number of losses during his gambling sprees, there were times he would bag notable wins too.
Among his most impressive wins was after he won $26 million in a single night playing blackjack at $500,000 a hand. Although it still is unclear the largest ever bet that Kerry Packer made, he was the type of person who really enjoyed seeing the casino sweat.
Another famous tale about Packer's gambling involves an expensive visit he had taken to a London Casino. Although the exact venue is unmentioned, he is said to have bet $30 million spread across four roulette tables. He lost every bet!
Money never being a problem meant that he always played for fun; hence, he never cared if the amount of money he lost while gambling.
He actually did manage to run multiple casinos out of business, which led to him being banned from dozens of both small and large casinos. Surprisingly, this was something that he seemed to enjoy as he said that he had always wished to be banned from casinos for winning too much.
During his time of death in December 2005, Kerry had a net worth of $6.4 billion.
Floyd 'Money' Mayweather
Whether or not you follow sports, Floyd Mayweather is a name that is well recognized all around the world. In addition to being the world's highest-earning athlete, the boxing champion is also a gambling enthusiast who has set a record of some of the highest bets in history.
Mayweather regularly stakes six figures on a variety of sports such as boxing, football, and basketball just to mention a few. So crazy are his bets that he is rumoured to have tried to bet on himself once.
According to the reports, he had on 2017 set aside $400,000 to bet that he would beat UFC star, Conor McGregor. On the afternoon prior to his fight, he tried placing two bets on himself. One of him winning with a knockout, and the other winning in under 9.5 rounds. He was, however, stopped by the Vegas bookmaker who had to check whether it was legal to place such a bet. He eventually had to leave because of the delay.
The most important and, perhaps the biggest bet Floyd is known to have placed was during Super Bowl XLVIII, where he reportedly wagered bets totalling to $13 million. Because of the huge amount, he had to spread his bets across 7 different agencies.
The bets in which he had reportedly staked $10.4 million on Broncos and an additional $2.6 million on Broncos -0.5 didn't go much in his favour. Broncos lost 43-8 to Seahawks on that match. Mayweather, however, denied having placed those bets.
In 2012, Mayweather posted on social media showing a bet slip where he had bet $1million on a college football team. Betting Oregon -7.5 over Arizona State, he walked away with $1 million in profit after the Ducks won the game 43-21.
In 2013, Floyd is reported to have staked a staggering $5.9 million on Miami heat to beat Indiana Pacers. Luckily, his bet won and he bagged a $600,000. You could wonder whether the returns were worth the risk. But with a net worth of more than $500 million, a $6 million loss would hardly leave a dent.
Billy Walters
Billy Walters is an American entrepreneur and retired professional gambler popularly known for his sports betting in Vegas. During this time, he maintained a winning streak spanning over 30 years.
But perhaps, it is his seven-figure bets and the huge wins that have made him stand out among the crowd. In the 1980s, Walters joined a computer group which used computer analysis to assist analyze sports outcomes. This would mark the start of an eventful next 39 years of his life, with 30-year-winning-streak, and only one bad year.
During this time, some of his biggest bets include $2.2 million in 2007 where he staked on USC Trojans to beat Michigan Wolves in the Rose bowl. He won after USC beat Michigan Wolverines.
In 2010 Super Bowl, Billy Walter bet a whopping $3.5 million on New Orleans Saint to beat Peyton Manning's colt. He won after saints won outright 31-17, earning him one of his biggest wins ever. He walked home with $7 million after that match.
Following his huge winnings, Billy Walters had to place bets using 'runners' so as to remain anonymous from bookies. In 2011, he claimed that it was possible for him to make up to $50-$60 million in a good year.