Contrary to land-based casinos where you need only exchange cash for casino chips, and later chips you've won for cash, it's slightly different with online casinos. If you are new to the online gambling scene, it is advisable that you are well conversant with the deposit and withdrawal methods and how to go about it.
The immediate benefit of using online casinos is undoubtedly increased ease, convenience, and flexibility. But with that, there also comes a certain degree of risk since you are initiating deposits and withdrawals online. The risk can, however, be easily mitigated if you know the best casino payment methods to use, and how to go about it.
We've gone into detail on how to deposit and withdraw, the options available for both, and what to check for when initiating payments online. Read on.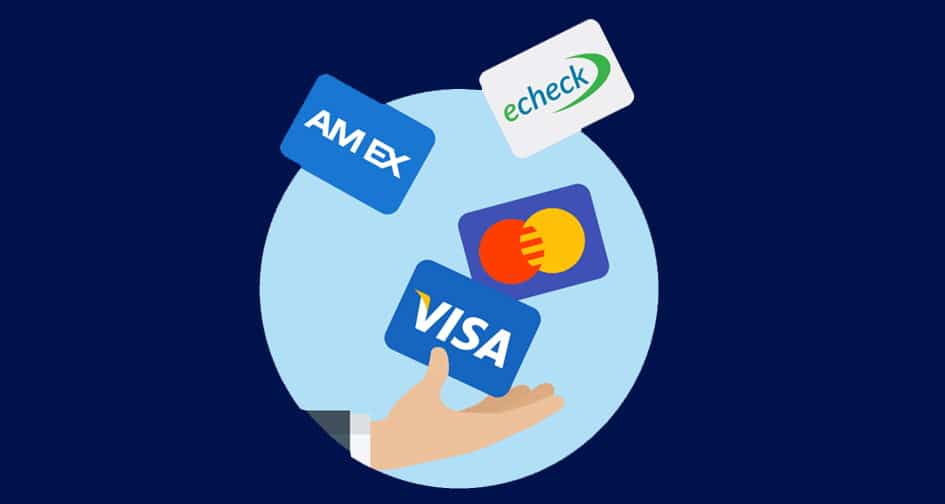 Depositing in an Online Casino
To increase the ease and convenience of gambling online, most casinos offer a wide array of deposit methods, most of which are used for withdrawals too.
After you register an account at an online casino, most of them will almost immediately prompt you to initiate your first deposit. It is, however, important to keep in mind that different online casino operators may have a varying set of rules in regards to payments. This includes the depositing and withdrawing cash limits, currencies accepted, fees, processing time, and Identity verification.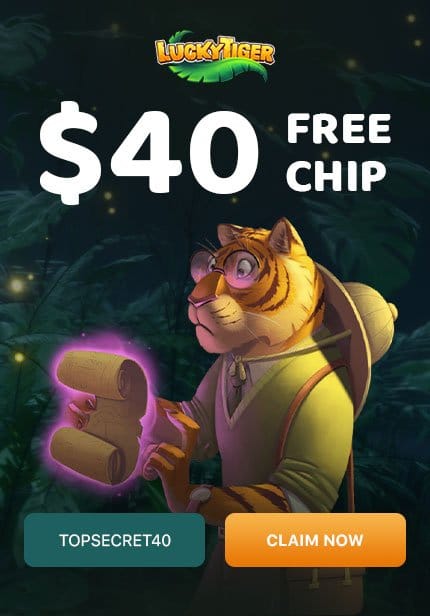 If you've ever made an online purchase before, the process is quite simple as it is fairly the same.
It is important to keep in mind that even when depositing funds is quite easy, it will be a requirement to first verify your identity before you can make your first withdrawal. This is often to make sure that the user is not using multiple accounts, and is indeed the owner initiating the withdrawal (we will discuss this more on withdrawing from an online casino).
It is, therefore, safe to say that while a deposit is possible, you will only be able to withdraw your funds after you've verified your identity –for most online casinos at least. So, before you initiate a deposit, make sure that you meet their stipulated terms and conditions. This include but are not limited to:
You are of legal age (18+ years or 21+ depending on the country or state).
You don't have another operating account with the same casino.
You are the real owner of the online casino account (some will ask for a copy of a government-issued I.D./passport to see if the details are matching with the account details).
How to Deposit at an Online Casino
Upon completion of the registration process, now comes the stage where you are all eager to get started. And the only thing holding you at this point is depositing funds to kick-start the thrill. Make sure that you've reviewed the respective online casino's online payment policies and ascertain that you are fine by them.
To deposit funds, you only need to follow a few simple steps which are similar to most casinos;
Once logged in to your online casino account, head over to the cashier tab. You will find various deposit options supported by the respective casino.
Pick the method you find most convenient to you and follow the on-screen instructions. In most cases, you will be asked to input the amount you would wish to deposit and confirm the transaction.
For each specific payment methods, the steps may vary slightly. However, that should not be an issue since the virtual casino will provide a set of instructions guiding you on how to go about it.
If you opt for an E-wallet, it is a requisite that you first open an account with the respective e-wallet provider prior to linking it with the online casino account. To fund the e-wallet, which will in return be used to deposit to the virtual casino, you may have to link it to your personal bank account, or any other secondary source of funding –provided it is supported by the respective e-wallet provider.
Most virtual casinos offer credit and Debit card payment options. Owing to the ease of use, this is among the most popular payment method with up to 50% of virtual gamblers using this method of payment. The linking process is fairly easy. It includes;
To make the first deposit, you will be required to enter your card details such as the card number, card's owner name, and CVC number.
Once the details are confirmed, the only remaining thing to do is input the amount you wish to deposit and confirm payment. You will then get a notification from your bank alerting you of the transaction.
Deposits to online casinos are processed instantly following which you will get a notification from your casino notifying you of the successful transfer.
Common Deposit Methods available at Online Casinos
E-Wallets
Also known as digital wallets, E-wallets are quite common because they process transactions electronically, and most of the time instantaneously. In addition, they can be used with multiple digital devices such as computers and smartphones. The most common e-wallets acceptable in most online casinos include;
PAYPAL
Established over a decade ago, PayPal has grown to be among the most used digital wallets in the globe. Its reputation stems from its reliability and efficiency which allows transfer from personal bank accounts and ease of transfer to other PayPal accounts.
Unfortunately, PayPal placed limitations on US residents restricting them from transferring money for gambling activities in virtual casinos. For this reason, some US casinos may not avail of this method to its local residents. It is, however, still available to gamblers outside the United States.
NETELLER
Neteller is a digital payment method from the United Kingdom and is among the most popular e-wallets used by many gamblers across more than 160 countries. Owing to its popularity globally, this method of payment is accepted by most virtual casinos.
SKRILL
Launched back in 2002, Skrill has grown to be among the most popular digital wallets boasting of more than 10 million total account holders. Setting up an account with Skrill is also fairly easy, further contributing to its popularity. You will find this payment method available at most online casinos,
CLICK2PLAY
This service allows its users to initiate transfers and withdrawals instantaneously. The immediate upside of using click2pay as a payment method is that you remain virtually anonymous. Even though what most casinos receive are only bare details from the user, most of them are offering Click2Pay as a payment method owing to its fast-growing popularity.
Credit and Debit Cards
A good share of gambling enthusiasts opts for Credit and Debit card payment solutions to virtual casinos mainly because it is the mode that they are most familiar with. In addition to being fast, most reputable online casinos also ensure that the transactions remain safe and that the details cannot be divulged to third parties.
Virtual casinos accept most major brands of credit and debit cards such as MasterCard, Visa, Maestro, American Express, and Diners Club International. It is, however, important to note that if you choose this method as a form of payment, be willing to share with the respective virtual casino personal information such as national ID/DL, billing address, etc. to prove you are the legitimate owner.
Wire Transfers
Also known as bank transfers, they happen to be the oldest and safest method of transfer during deposit to a virtual casino, and also during withdrawal of winnings from the virtual casino to the individual's bank account.
Depending on the financial institution you are using, wire transfers may take a longer time. Usually between 3-5 business days. This may place some gamblers at a disadvantage.
Virtual Debit Cards
Over the past few years, virtual debit cards have been on the rise owing to the perks that come from using them. Unlike the normal debit card, you don't get a physical copy since it is a virtual one, but it does look and operate like a standard card.
The virtual debit cards are prepaid meaning theta you will have to load it with money using another payment method. The immediate advantage is that you are at a lower risk of overspending since you are limited to the funds loaded to the card.
In addition, they are available in multiple currencies and are quick and easy to obtain.
Cryptocurrency
Over recent years, people have started opting for cryptocurrency such as bitcoin for virtual casino payment methods. This method allows gamblers to retain their anonymity and enjoy other perks such as minimum or zero fees, and quick payment processing speeds. For this reason, most major virtual casinos are now integrating this payment method.
Withdrawing from an Online Casino
When it comes to cashing out your winnings from a virtual casino, the process is just as easy as depositing funds. The major difference, however, is that whereas the deposit may be instantaneous using most methods of payment, it is not always the case when it comes to withdrawals.
Withdrawals may take some time, ranging within several days. The reason behind the delays is that the casinos have to verify the request before releasing the funds. It may also be to ascertain that they are sending the right amount to the right person and to also prevent fraudulent activities.
How to Withdraw from an Online Casino
To initiate your withdrawal, these are the steps you need to follow;
Once logged in, head over to the 'cashier' and 'wallet' tab.
Click on withdrawal and choose the withdrawal option of your choice. You might be prompted to fill out some information necessary for withdrawal if you had not done so initially.
Enter the amount you would wish to withdraw from the virtual casino and click submit. For most online casinos, they may send you a code via text or SMS to confirm that you are indeed the one initiating the payment.
Input the code (if there's one) and proceed to click on 'confirm'.
Wait for the casino to approve your request.
Common Online Casino Withdrawal Methods & Options
When it comes to the available withdrawal methods available, virtual casinos will offer the same methods they did for depositing options provided they support withdrawals. The common cash-out options include;
Digital/E-wallets
Credit and Debit Cards
Bank/ Wire Transfers
Online Banking Options
Cryptocurrency wallets
For most virtual casinos, they may offer one of the two withdrawal styles namely 'pending withdrawals' and 'manual flashing'.
For pending withdrawal types, the player submits a withdrawal request, and the status switches to 'pending'. This may remain that way for a day or two during which the player may choose to reverse the money back into their virtual account to continue playing. However, once the payment switches from 'pending' to 'processing', it becomes impossible for the player to cancel/ reverse the payment.
When it comes to manual flashing, the player cannot reverse the money back to their account. If they are willing to continue gambling, they have to make another deposit. Compared to the previous style, this method may be relatively faster.
The average speed of withdrawal may also depend on the method/option of withdrawal chosen as they carry different time-frames. Wire Transfer is known to take the longest method.
Withdrawal restrictions that you May Face
There are a few restrictions that you may face when trying to make a withdrawal, which often leads to your request withdrawal being declined. They include but are not limited to;
Amount Limits; if you don't meet the set withdrawal requirements, your withdrawal request cannot go through. This may be the minimum or maximum amount supported within a single transaction.
The number of time Limits: Some casinos have a specific number of times that you can withdraw before being prompted to wait for 24 hours before being able to submit a new request.
Wagering Requirements: If you were playing through a bonus, you have to meet the specific bonus requirements before you are able to make that withdrawal. Understanding bonus requirements before activating it will help save you from the frustration arising from this restriction.
Security Checks: It is a mandatory requirement that casinos carry out security checks on their users. This is often to ascertain that they complied with the gambling requirements such as legal age, and also to make sure that the payment does indeed belong to them.
It is always important to first review the respective online casino's terms and conditions regarding their payment methods to make sure that you won't encounter unknown problems along the way. The FAQ section is also a great page on every casino's website where you can view the frequently asked questions. Happy Gambling!