Writings and equipment discovered in tombs and other historic sites suggest that gambling dates way back further than we think. It has indeed been proven that it is among man's oldest activities!
Since the dark ages, man has always enjoyed the adrenaline rush that stems from gambling. We can all agree that gambling often does leave a trail of tales behind. Whereas some of them might not be as fun, there are actually a few that are quite interesting and will be remembered for ages.
Below is a list of the 5 most interesting bets whose tales will live to be re-told in the gambling community for years to come!
The Man who Bet his Entire Life Possessions on a Single Roulette Spin
We do say that it is never gambling unless you are taking a risk. But for 32-year-old man Ashley Revell, it was not enough of a gamble unless you stake your entire life possessions. And that was exactly what he did!
As the story goes, Revell's bet amounted to £76,840 (roughly $180 K today), which represented every cent to his name. To raise the money, he had sold all his worldly possessions including his clothes. He actually made the bet in a rented tuxedo.
To make matters more interesting, Ashley bet all the money on a single spin of the roulette wheel; something no gambler would do in his sane mind. He bet on red, and after the spin, Revell won taking back with him an equivalent of $360,000, which was twice his original stake!
He was smart enough not to take such a risk twice as he turned down the offer to bet a second time. As he would later admit in an interview, Revell said that it indeed was a crazy thing to do and could not help to wonder what would have happened if he had lost the bet.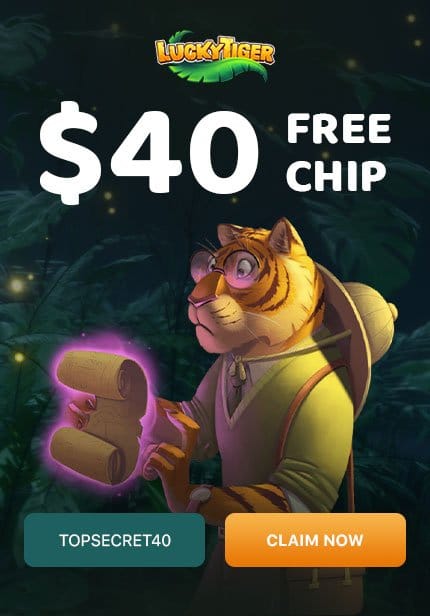 After the win, Ashley spent a small portion of the amount on a motorbike trip around Europe. It was during this trip that he met his now-wife in Holland and took her back to England where they married. They both have two children.
Another way to look at it is that he probably would never have met her dream girl if he had not taken the risk. In short, by gambling, Revell was not only betting on his worldly possessions but on the life of his future wife and kids too!
The £30 bet that Five Things would be the same After 11 Years
If you were asked, how much do you think will have changed in the next 11 years? Probably everything, but that was not what a shy Welshman believed. Staking £30 (roughly $50) in 1989, he bet that 5 things would not have changed by 2000.
The five things were; TV shows 'Neighbors', EastEnders', and 'Home and Away' would still be airing; the band U2 would remain together and performing, and that music artist Cliff Richard would receive a knighthood.
According to bookmaker Ladbrokes, the odds of such thing ever happening were 6,479-1.
Fast forward to 11 years after this interesting bet, the Welshman was proven right. From only a £30 stake, he walked away with £194,400 (equivalent $320,000) in total winnings!
But that is not the entire story. In 1989, all bets won were subjected to a 10% deduction. That would mean that the Welshman would have to pay £19,440 if his bet won. Instead, it is reported that the shrewd punter had taken to pay a 10% extra on his initial stake which was only £3. His decision saved him a whole £19,440!
That meant that the bookmaker had to pay up the entire amount without profits. To make matters worse, they could not get the public dividend as the sly punter had chosen to remain resolute about his publicity.
The Man who received Breast Implants after a $100,000 Bet
Call him crazy, but Brian Zembic will remain in history as the gambler who would do anything to win a bet.His most famous bet, however, was in 1996 after he agreed to having breast implants and keeping them for a whole year – in return for $100,000.
Surprising enough, that was exactly what Zembic did winning his $100Kbet!
As the story goes, Zembic was having a conversation with a friend, also a fellow gambler about women getting breast implants. His friend argued that he found it crazy that women would have breast implants to impress men. Zembic, however, disagreed saying that having breast implants was not serious and that the consequences were minimal.
This led to a heated debate and as it ensued, the two came to an agreement that would see Zembic get breast implants and win $100,000 if he kept them for a year.
It is said that for several months, Brian did not follow the bet until the fall of 1996 when he lost a huge amount of money in the stock market. He then realized that he would have to seek a surgeon and have the implants so as to win $100,000, which would help cover his expenses.
He found a surgeon who also happened to be a gambler and challenged him to a game. After a few backgammon games, Zembic was able to get a $4500 surgery from the surgeon for free in exchange for forgiving the surgeon's debt to him.
A year later, Brian would become a celebrity following his wager. He, however, did not remove the implants immediately as he said he felt already accustomed to them. He finally had the implants removed in 2017 upon his daughter's request.
Turning a 50p ($.63) bet into £1 Million
Among the most interesting bets ever made of history is of a man who managed to convert a 50p bet into a whopping £1million. Reportedly, the Yorkshire man named Fred Craggs placed a bet on the combined outcome of eight horse races. He had this habit of routinely placing small bets, little did he know that it would be his lucky day.
The odds of winning were actually 2,800,000-1! Talk about a leap of faith.
Ironically, the name of the first race's winning horse was 'Isn't That Lucky', and that of the horse that won the 8th race was 'A Dream Come True'. Coincidence? As if a twist of fate, the winning coincided with his 60th birthday in 2008. Imagine waking up to such a birthday present.
But as the story goes, Craggs would have easily been swindled off his money by the bookmaker who had a rule that would have capped his winnings to a mere £100,000. They, however, realized that it would have reflected badly on the company and gave him his £1 million winnings (equivalent $1.3 million). Interestingly, the reward was still capped as the original winnings amounted to £1.4 million.
The Grandmother Who Set a Record Playing Craps
Another interesting bet to go down in history was made in 2009 by Patricia Demuro, who set a record playing craps.
Patricia was with a friend when they decided to visit the casino floors of Atlantic City's Borgata Hotel. After playing the penny slot machines for a few hours, she got bored and decided to check on his friend, John Capra, who was at the time taking a loss at the poker table.
Since he was already losing, he decided to take a break to show Patricia how craps were played. Having never played the game before, she found the game interesting and decided to give it a try.
Patricia Demuro went ahead playing and successfully bet against rolling seven 154 times in a row. If you are familiar with the Craps game, seven is said to be the number that appears most when throwing a pair of dice. Therefore, for each consecutive roll without landing, it meant a win.
154 successful rolls meant she was winning big time. The odds of such an outcome according to Stanford University statistics, are one in 56 trillion. Patricia finally rolled a 7 after close to four and a half hours, calling to an end her winning streak.
Although it was never revealed the total amount she won, it is said that Patricia walked at the craps table with $100. After losing on her 155th roll of dice, she was treated to a complimentary champagne toast, a free room, and a meal by the casino.
Her record broke the previous 3 hours 6 minutes record set by a Honolulu resident while playing in Vegas. The record had remained unchallenged for 20 years!