The excitement of staking a few bucks for the chance to win millions on the spot is incredible. When it comes to gambling, you can achieve so much in little time and with little effort. This one of the main reasons why consistency is a major characteristic of gamblers. Gambling involves playing a game for money or property. Unfortunately, gambling is highly addictive and the chances of winning are usually slim. Even if most outcomes are uncertain, the importance of skill and experience can't be overstated.
If you love to gamble, you will most likely love to watch gambling movies and series. There are hundreds of gambling movies out there and a person who loves to gamble will enjoy these movies more than someone who has never entered a casino. This is why we have offered you a list of the top gambling movies on Netflix.
Top 7 Gambling Movies on Netflix
Casino
Martin Scorsese and Robert De Niro have given us many treasured movies and Casino has not been left out. Casino was made with all the great features of a good movie. It has a good script, a great cast including Joe Pesci, Sharon Stone, James Woods, Kelvin Polland, Frank Vincent, and many more. Let's not forget the exceptionally brilliant cinematography. De Niro plays Ace, a casino handler whose life gets in trouble when he ties the knot with a hustler named Ginger (played by Sharon Stone).
Joe Pesci plays De Niro's friend who intimidates people a lot. This movie gives a vivid insight into the relationship that exists between Mafias and casino patrons in Las Vegas. The Casino story centers on a book authored by Nicholas Pileggi, the friend of a man who manages four casinos for a mob. Interestingly, the movie opens with a car bombing involving Ace, the main actor. The rest of the movie describes how he got involved in that scene. The first hour of the movie includes a narration explaining how the mob swindled millions out of the casinos. It is a great 3-hour movie about gambling.
Croupier
Jack Manfred, who happens to be a terrific writer, is having hard luck in getting publishers for his books. As a means of survival, he accepts the opportunity to work as a croupier at the Golden Lion Casino. His job was quite critical as he served as the link that strikes a balance between the bosses and the bettors. He is a calm and co-ordinated man. He isn't a compulsive gambler but skilled in manipulating cards. The movie, directed by Mike Hodges in 1998, gives a thorough analysis of casino activities. It also shows how the dealers, with their specious jobs, do not mind dating one another instead of outsiders. The movie is rated 18 plus because there are several scenes where sex and nudity are discussed.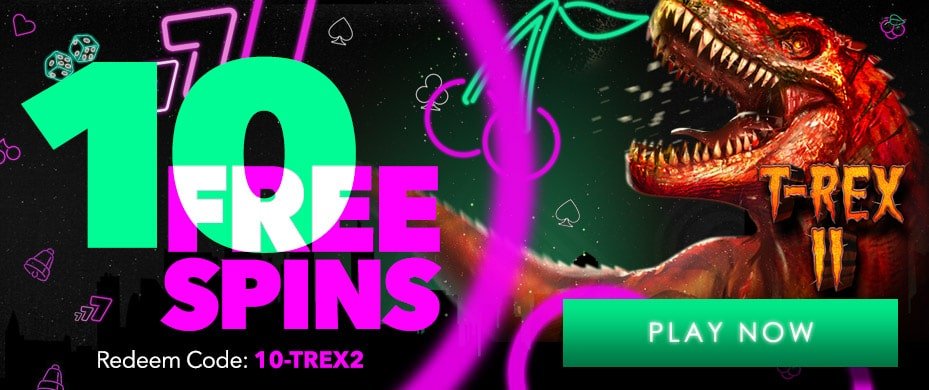 Ocean's 11
Ocean's Eleven is a terrific blockbuster movie released in 2001. It casts a host of Hollywood stars including George Clooney, Brad Pitt, Matt Damon, Julia Roberts, Andy Garcia, Bernie Mac, and more, the movie has grown to become the gold standard for gambling movies. A rag-tag group of criminals team-up for a major raid. Ocean's eleven opens with its title hero Danny Ocean eager to take revenge. In the movie, Ocean conspires with his old friend Rusty Ryan to rob 150 million dollars from an underground vault that serves three of Las Vegas' biggest casinos.
Between both of them, they hire nine other criminals to assist in the mission. What Ocean doesn't tell his team is his ulterior motive in coordinating the raid. The three casinos they are robbing are all owned by a cruel gambling mogul, Terry Benedict who happens to be married to Ocean's former love, Tess. The movie is quick, tension-filled, very exciting, and highly entertaining to watch. What makes the story so fascinating is the fact that the raid seems impossible as security in the casino is strong and the mission appears impossible.
Girls, Guns, and Gambling
This story has several twists and turns, some expected, some not so much, but in the end, viewers agreed that they didn't expect the ending – this alone should stir curiosity. The 2012 movie directed by Michael Winnick begins with Christian Slater who just lost his girlfriend to an attorney. Slater stops at a desert casino to try his hand at poker. The casino he happens to stop in is running an Elvis impersonator contest and upon entry, he is given a costume to wear. Without much experience, Slater takes the costume and the action begins.
During the game, he learns of Chief, the casino owner, and his most valued Native American artifact, a war mask. Unfortunately for Slater, the priceless mask was stolen. The thief had to be one of the Elvis impersonators and the prime suspect was Slater. At this point, the story solidifies and takes on a few twists. Slater was hunted by assassins, sheriffs, cowboys, Native Americans, and the other Elvis impersonators. Girls, Guns, and Gambling is a fun, gun smoking, a fast-paced crime thriller that is highly recommended.
Casino Royale
After a series of successful missions, James Bond earns '00' status and a license to kill. James Bond must defeat a private banker who funds terrorists in a high-stakes game of poker at a casino as his first mission as 007. This mission takes him to Uganda where he is to spy on a terrorist named Mollaka. Bond's plan failed to go smoothly and he decides to embark on an independent investigation to enable him to track down the rest of the terrorist organization.
Following a lead to the Bahamas, he encounters Alex Dimitrios and his girlfriend, Solarge. Upon investigation, he discovers that Dimitrios is linked to Le Chiffre, the private banker who funds terrorists. Secret Service Intelligence discloses that the private banker is planning to raise money in a high-stakes poker game in Montenegro. James Bond must play against him knowing that if Le Chiffre loses it will collapse his organization. In Montenegro, Bond teams up with Rene, an MI6 agent, and Felix Leiter, a CIA agent to achieve his goal. The 2006 movie proceeds with tricks and action like most Bond movies.
21
In 21, Ben Campbell is a reserved, brilliant M.I.T student who needs to pay school tuition but doesn't have the money required. He is hired as a replacement to join a group of the school's most gifted students that head to Vegas every weekend with fake identities to play cards at a casino. With self-centered Mathematics professor Micky Rosa leading the way, they successfully cracked the code.
By counting cards and a unique signals pattern, the team can beat the casinos without stress. Ben initially accepted the offer because he saw it as a means to an end. Tempted by the desire to have more money, the Vegas lifestyle, and his smart sexy teammate, Ben begins to push the limits. 21 is a great story that is visually captivating with a solid storyline.
The Gambler
The 2014 movie starring Mark Wahlberg as Jim Bennett projected him as a risk-taker. Jim is an English professor and a high-stakes gambler, he bets it all when he borrows from gangsters and offers his life as collateral. Always one step ahead, Jim turns his creditors against the operator of a casino.
Jim is reckless and is eventually drawn to the underworld life. At the same time, he confronts his students with harsh realities about writing. In class, he initiates a vaguely inappropriate relationship with a pretty student called Amy. Meanwhile, another of his students is a top basketball player, Lamar. Jim reluctantly persuades Lamar to pay off everything including debt to a shady underworld figure.
As you can see, if you are interested in gambling and watching gambling movies, you will have a lot of choices. These are simply some of the most popular movies about gambling on Netflix. There are hundreds of gambling movies that are not currently available on Netflix but will still offer as much entertainment as the ones listed above. The rush of adrenaline you feel when you're gambling can be compared to the excitement you feel when you're watching gambling movies, especially high-stakes action gambling movies.