Game Details:
Available On: Springbok Casino
Mobile Accessible: Yes
Requirements: Internet Browser, Ad Blockers must be disabled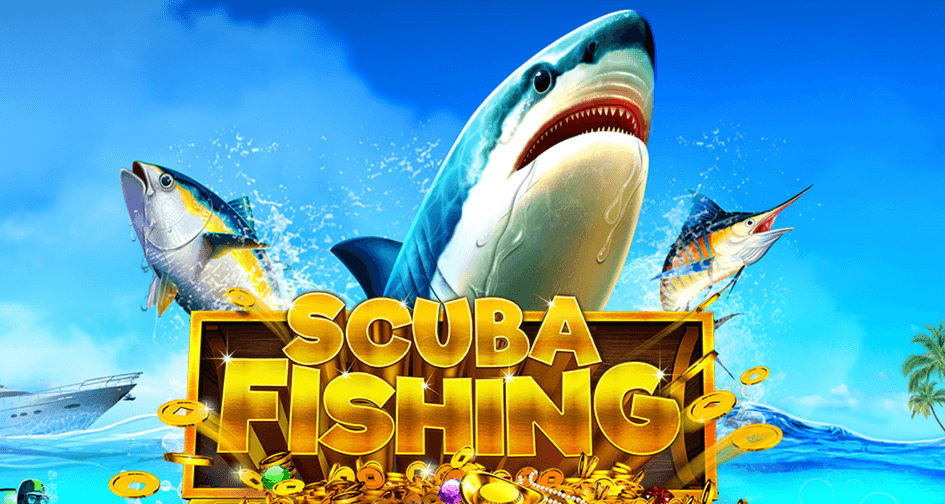 Scuba Fishing Review
There's nothing like a fresh take on a classic gambling game, Scuba Fishing is your typical slots game but with an ocean theme and a variety of ways to win. The familiarity of getting three of a kind and winning big makes it that much more satisfying to play as you steadily try to increase your pay-outs. You can play for hours on end while catering to your unique play style.
If you enjoy calculating your next move and taking things slow, you can change your wages and spin when you want to. Are you a fan of betting big and savour watching the reels spin? Then you can set the game to auto-spin and watch all the matching spins pile in. Remember to be careful and not go through your balance too quickly. With over 27 ways to win big, you can always get something when you play. The underwater aim is to get three of a kind across the reel, the important fish you need to match up is the swordfish which equals a big pay out every time. The fun oceanic theme and cool marine life symbols make the gamble all the more exciting. It's great fun to hear the fanfare every time you win, especially the wild match with the big shark, and the background music is not intrusive.
Play for money or your enjoyment, either way; it's a great way to spend the day.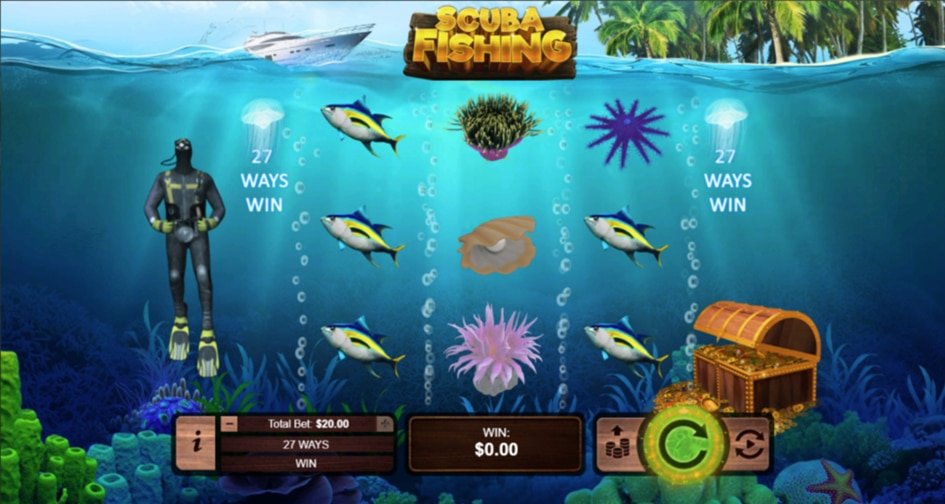 How to Play
The game works like any other slots game, so there are symbols, and you need to match up by spinning the three reels. There's a clam with a glimmering pearl, sea urchins, fish and sharks and cute blowfish that look quite realistic. If you get three matching symbols, you get the pay-out equivalent to the value of the character. The bigger you bet, the more exciting the anticipation, and the bigger the pay out, as with most things in life, high risk – high rewards. You can manually click on the spin button, and a single reel spin will happen, but if you click the auto-spin button the reel will continue to spin until you are out of money or until you unselect the option. It doesn't take much time to win on auto-spin.
If you get three wild symbols in the middle reel, you will get a free re-spin, and the matching symbols from that play pay out even more. This rarely happens, but when it does, you can expect to get something squeal-worthy from your free re-spin. You can enter the game at any time plus you can leave and cash out whenever too. The game itself is as simple as loading the game, setting your wages and clicking a button.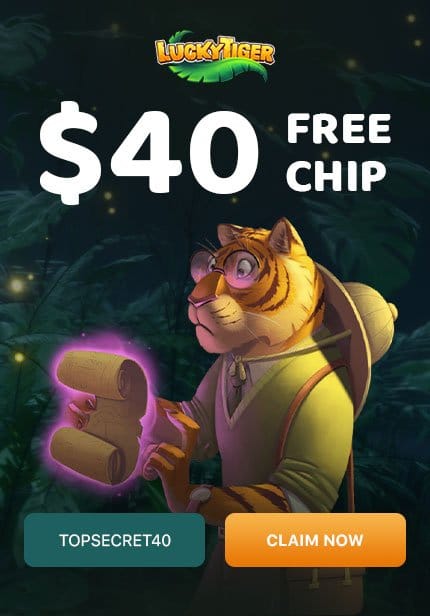 Pros
+ It's a classic game with a new look
+ Easy to play and easy to win, (sometimes).
+ You can play it as fast or as slow as you want.
+ Come and go as you like, there's no need to wait for turns
+ Background sound not too intrusive
+ Winning sound effects are great!
Cons
– If your internet is slow, the loading of the game can take longer
– Very easy to lose your head and spend your whole balance
Conclusion
If you are a fan of marine life and slots, then this game is the gamble for you.