Game Details:
Available At: RTG Casinos
Mobile Accessible: Yes
Requirements: Internet Browser, Ad Blockers must be disabled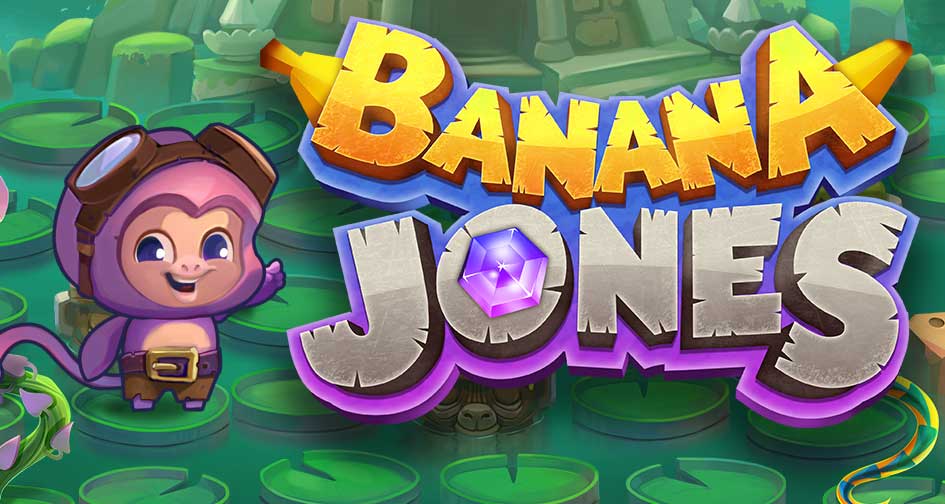 Banana Jones Review
Playing Banana Jones gives one all the nostalgia of being a kid playing snakes and ladders, but this time it's a monkey in the jungle, and there are big bucks to be won if you get him to the end of the trail. With bright, vibrant animations and an adorable character, you can really get into Banana Jones with ease. The game is very easy to play and enjoy. The unpredictability of the outcome and the random dice throws will always keep you hoping lady luck is on your side.
As you make your way through the digital jungle board, you can pick up gems and even land on monkey ideals to increase your winnings. Everything is added up and calculated to give you an even more significant victory if each of your rolls are lucky enough for you to land on a space with a gem or vine. One can spend hours playing this game whether it's for fun or profit, everyone can have fun with this online gambling entertainment.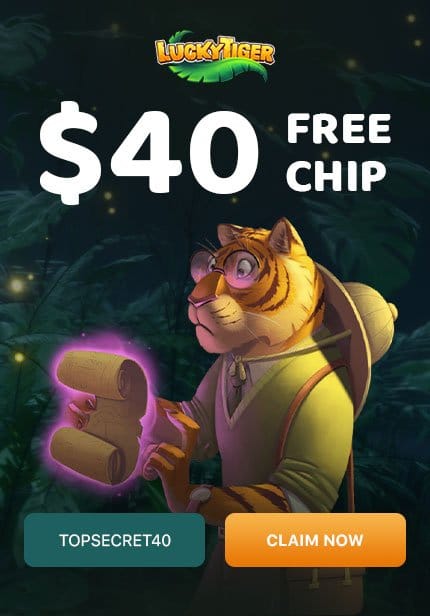 How to Play
When the game begins you are given the option to level your wages, you can go small or go big – it's all up to you. Once you have selected an amount, the game begins. The goal is to get Banana Jones to the other side of the area within five moves. If you manage to do this, you have the opportunity to select treasure chests that contain jewels. If you choose the right chest with the lucky jewels your payout could be enormous, but the trick is getting here.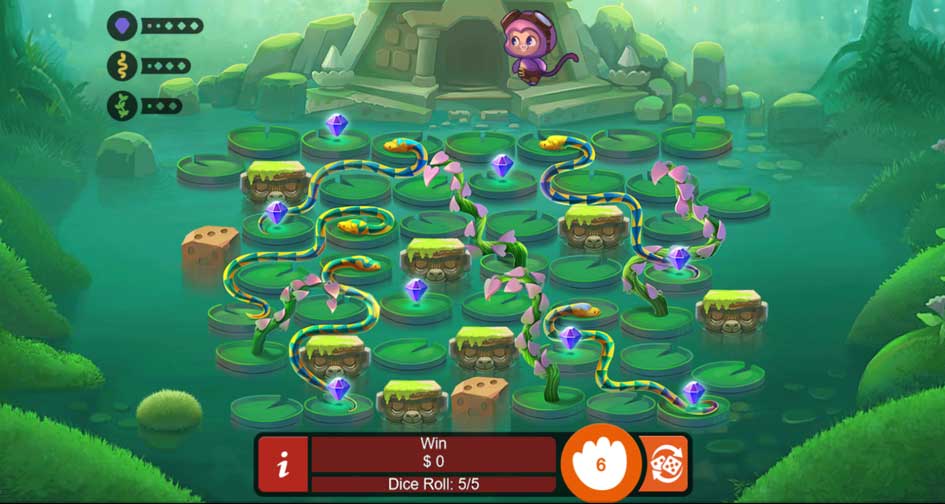 Some vines can help you to skip several spaces ahead, and there are snakes that can move you backwards, those are the ones to look out for, I hope they don't get you unless of course, there's a gem at the tail! There are also bonus spaces where if you land on a die space, you can roll again and move, a free turn. If you fall on a monkey totem, you get the chance to spin to multiply your wager. If you bet 25 bucks and spin, you could get 50 x that amount, or you could get 0.1 x that amount. Remember this is a game of chance and losing all your winnings is always a possibility. Try and try again to get your little monkey friend to the end of the map and you could leave there with a lot of money to buy real bananas.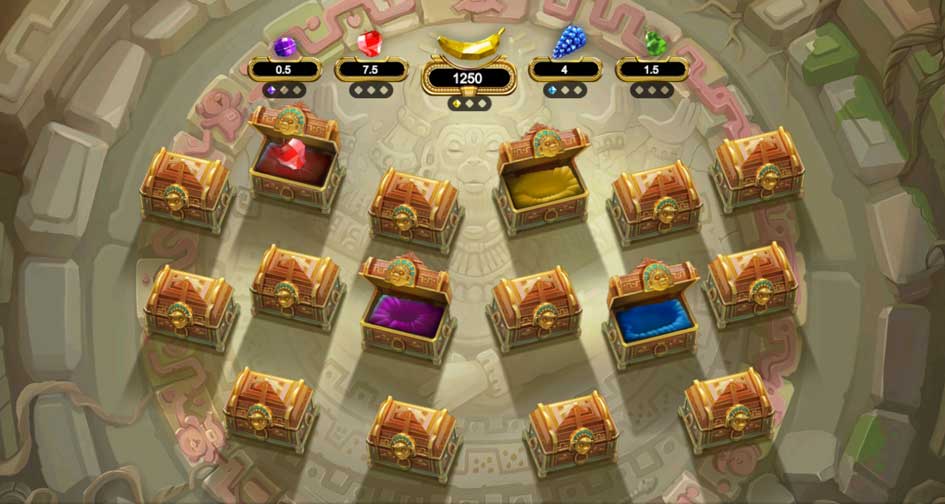 Pros
+ Very fluid gameplay and delightful animations
+ Simple to play
+ Easy to walk away from
+ Good to get your mind off mundane things and relax
+ Cute jungle soundtrack
Cons
– Unpredictable outcomes
– Very repetitive
– Not very exciting if you're a thrill-seeker
Conclusion
Banana Jones is a delightful gamble that allows you to 'go ape' and pretend you're a kid again.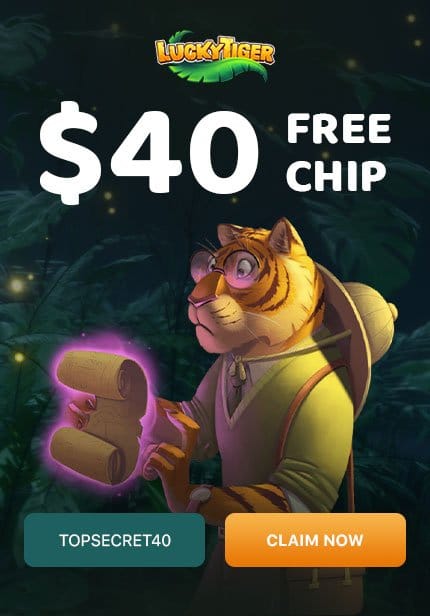 Check out casinos we love and try the game out with some great bonus!