If you are concerned about the amount of money you have been spending on gambling, then you need to know that there are many ways to get help with your predicament. There are measures in place to implement responsible gambling. The goal is to help you limit your spending on these sites. One of the options to help you here is provided by banks under certain policies. Today, there are a good number of banks that offer their customers the ability to limit their spending on gambling websites. Those who feel like they are spending too much money on gambling might want to consider blocking their gambling payments access with their bank.
How to Block Your Bank Account from Making Casino Deposits
To block your bank account, you have to contact the bank and have your account or debit card blocked. This automatically stops the account from completing gambling transactions. There are a bunch of responsible gambling guidelines that have been set to help gamers make the right decision. This includes how to limit their spending on gambling and keep track of time. As stated above one of these options comes directly from your bank. They implement this through gambling transaction blocks. The financial institutions can block your gambling transactions and stop you from depositing and playing at online casinos. You'll be restricted from making bets at the bookies. Gambling blocks are useful for compulsive gambling who want to get their gambling under control.
What Other Gambling Restrictions are Available?
There are several options available to handle this issue. Different banks have different options available. This may be a good thing but it can make it difficult to know the exact option that is available that can work for you which is why we have created a rundown of the top banks in the UK to help you. To activate a gambling block is as simple as ABC through the app. We have also discussed what gambling block options that these banks provide. The goal is to help gamers gamble responsibly.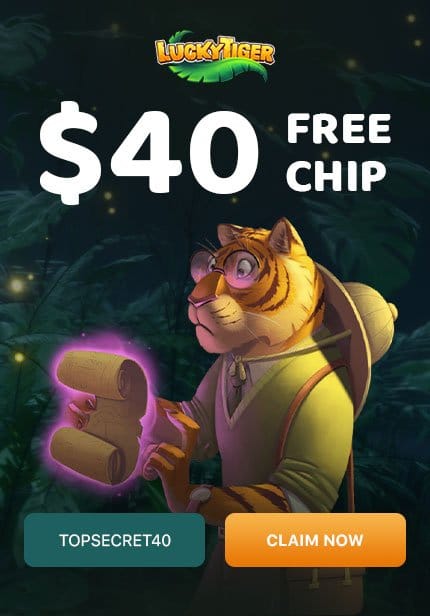 1. GamStop
GamStop is a national gambling self-exclusion scheme. Despite the many options available, we must remember that GamStop is still mandatory for every online casino operating in the UK. This means that GameStop is still the most effective solution when it comes to gambling responsibly. Those who register will not be allowed to gamble online irrespective of the casino they choose.
2. Halifax Gambling Controls
Halifax is one of the major high street banks in the UK. It is also one of the best options when it comes to gambling blocks. It is a part of Lloyds Banking Group (which is discussed below). Halifax's customers have access to three months of free Gamban coverage. Gamban is a tool that blocks betting sites and online casinos from installed devices. Via their mobile app, users can directly activate a gambling block for their card. Which is automatically applied to block transactions with gambling merchants. The gambling block may remain active for 48 hours after you have disabled it. It acts as a 'buffer' for customers to consider the real reasons why they are gambling. It also adds friction between players and gambling.
3. Barclays Gambling Controls
Barclays remains one of the biggest banks around the globe and in the UK. Their brand is one of the best when it comes to gambling controls in the UK because they don't disappoint. Barclays Bank customers can opt to set their spending limits when they gamble, this can help them budget how much they'll spend on gambling throughout the month. Apart from this, there are transaction blocks available as well. These transaction blocks have been set to work in line with a particular merchant type, like gambling. After this block has been implemented, the customer's transaction will automatically be declined anytime they try to conduct a transaction with their betting account.
After hearing their customer feedback, Barclays bank decided to introduce a gambling transaction block that's 72 hours long. This delay is believed to give their customers enough time to think about the reasons why they gamble, and the affordability of gambling, as well as giving them the ability to resist the 'urge' to gamble.
4. HSBC Gambling Controls
HSBC is another banking option that offers a service known as the "cooling-off period." During the cooling-off period, its customers are allowed to block all their gambling transactions, just like Barclays and Halifax as stated above. This gambling block takes more than 24 hours to be deactivated. It typically acts as a barrier against people who have the urge to go back to gambling. It protects customers by giving them extra time to contemplate on issues like how affordable and responsible is their gambling habit. Their gambling block can be switched on online via their app, by the mobile device, and at a bank branch. HSBC is among the banks that have the biggest range of methods when it comes to blocking activation. This can be helpful for people who don't feel comfortable or people who are unable to do online or mobile banking.
5. Metro Bank Gambling Controls
Here is what we can say so far about Metro bank gambling controls: it doesn't offer any gambling management control model currently. As one of the quickest growing banks in the UK, it is disappointing to see that Metro Bank does not give its customers the tools to cut down their gambling habits. Hence, they end up spending more money on gambling sites or operators.
6. Lloyds Gambling Controls
Just as is the case with Halifax, all customers of Lloyd bank can claim up to three months of free control from the Gamban service. The goal is to help process block gambling transactions on all kinds of devices. After which, the client would have to pay a subscription fee if they wish to continue using the Gamban service. Additionally, Lloyds offers a gambling block, which is typically activated via its app for mobile devices and tablets. The block control is instantly applied and, after it has been disabled, it can take up to 2 to 3 days to be brought down.
7. Nationwide Gambling Controls
Even though Nationwide Flexone account owners will likely notice that their card has been automatically fitted to operate with a gambling block, because people as young as 11 years of age can own this type of account, the block can be brought down by speaking to any employee in any of their branches to verify your age. Apart from Flexone account holders, there are no other gambling block options on other Nationwide account holders. It is a huge disappointment when you a major bank in the UK falling short in this regard.
8. Santander Gambling Controls
Santander doesn't offer its clients any cooling-off periods. However, it offers gambling block control. Santander's gambling control is activated via an application. You begin by moving to 'Cards,' and then 'Freezing and Managing the Cards.' While this gambling block is helpful, it is fully disabled the moment the customer decides to unfreeze their gambling transactions. The lack of a period to cool off means that Santander's tool isn't very effective when it comes to preventing overspending on gambling. Because the user can just turn off the block control whenever they feel the urge to gamble.
9. Natwest Gambling Controls
Natwest offers an effective gambling block. Their option can be applied to all credit cards it has issued to its customers. Although their credit card isn't accepted at licensed casinos in the UK anymore. However, Natwest hasn't extended its gambling block solution to its debit cards. No wonder there's no gambling control option offered by Natwest currently.
10. How are Online Banks Doing Better?
All the gambling controls discussed above are the options offered by the high street banks. That is the banks that you'll find their branches all across the country. Meanwhile, the online banks including Monzo and Starling, have more in-depth controls in place to protect people from spending on gambling. These banking options can be controlled by their apps. These controls are similar to those offered by street banks.
Final Words
Gambling blocks are designed to help people who spend too much time and money gambling to get a grip on the situation. These restrictions are put in place by banks to protect gamers as required by law. While gambling is a fun way to spend your time and possibly earn some cash, you shouldn't make it a habit.