Game Details:
Available At: RTG Casinos
Mobile Accessible: Yes
Requirements: Internet Browser, Ad Blockers must be disabled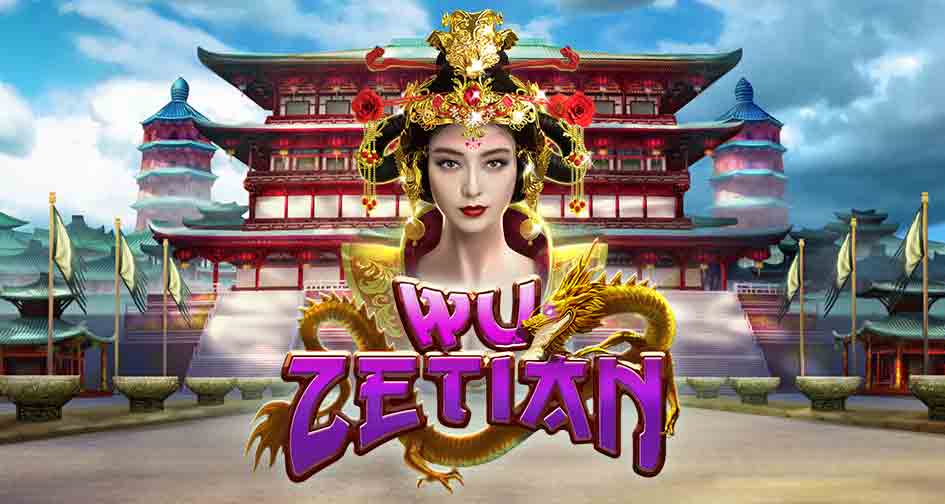 Wu Zetian Review
There are many gambling games you can enjoy if you have never been on an online casino, but Wu Zetian takes time and practice to truly grasp. It is a 25 payline video slot machine with five reel variations. It is a very complicated and fast pasted slot game with confusing imagery that only becomes clear once you know who the game is themed after. Wu Zetian was a Chinese sovereign who was born in the Tang dynasty. The slot game is named after her. Many may find that having to do history homework before they gamble a turn-off.
The slot game is intended to "immortalise" the characteristics that the Chinese Empress displayed throughout her life. She was known for her beauty and her powerful will but was ruthless and dangerous nonetheless. Unfortunately, not everyone knows her tale, and you can become very disoriented once you begin to play Wu Zetian especially if you are a slots beginner. I took a chance and played for fun, letting the auto spin run 50 times and won a whopping R25, but I have no idea how!
The game's graphics and animations are done very well. The images are truly lovely; the Jade Dragon and Golden Hair Comb are reminiscent of the beauty, pride and power of that age.
The background sounds are rather ominous, but not bothersome.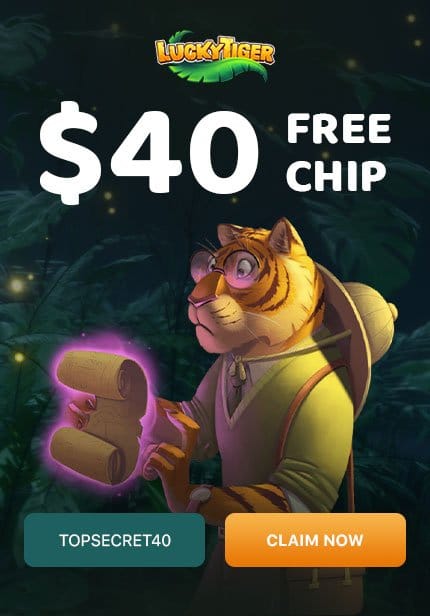 How to Play
Playing Wu Zetian is just like your regular slots despite the unfamiliar look. You begin by selecting your wage amount, and then you can decide on spinning manually or going for auto-spin. Auto spin works no matter how big or small your wager amount is, you will always have the option of using the auto-spin function. Now that you have chosen your wages for your bet, your total bet amount will be used for playing the round. If you have no symbols that match you lose that amount. You can increase the amount after each round with the '-' or '+' buttons on both sides of the Bet field at the bottom of the screen. All that's left is for you to spin until you get a match or win back all the money you lost while learning how the game works.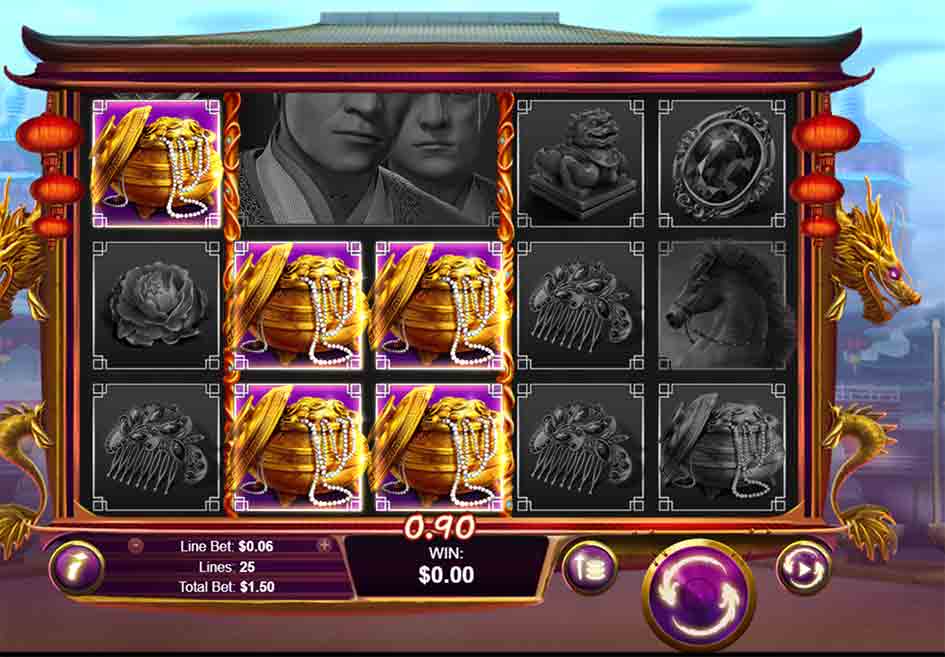 Pros
+ Fluid animations and graphics.
+ A small insight into Chinese history and culture.
Cons
– A confusing number of combinations equalling in minimal payouts.
– You need to understand who Wu Zetian is to play Wu Zetian.
– Very quick and rapid bonus that leave you guessing what just happened.
Conclusion
Wu Zetian looks pretty, but there are better slot games to play that doesn't require research.
Want to try it nonetheless?