One of the most efficient means to make deposits at online sportsbooks is with credit cards. Credit cards are rather easy to use to fund the account without delay. You just need to follow a simple process to complete the transaction. Simply input the important details on your cards, such as the card number, expiry date, and the CV2 code at the back of the card. After that, you can type the amount of money you want to deposit in your betting account. The funds will instantly be transferred to your online account provided you haven't exceeded your credit limit.
With your credit card, you can make successful deposits to your sportsbook account all the time. However, there is a high probability that a credit card would be rejected than any other banking method during transactions. This article attempts to expose the reasons behind credit card rejections. It also attempts to proffer certain solutions to this problem.
Rejected Credit Cards At Sportsbook: Who is Responsible?
It is a common assumption among gamblers that specific types of credit cards do not allow owners to make deposits on online betting platforms. Two of such credit cards are MasterCard and Visa. However, this is not correct. The truth is, it is the financial institutions that give out these credit cards that prevent such transactions.
Every bank has different rules and guidelines for online gambling. While some banks are less restrictive with their rules, others are rigid and preventive. Your sportsbook deposits via credit cards are more likely to be rejected if you bank with financial institutions with strict rules. That being said, you will find it relatively easy to make deposits with the more lenient credit institutions. While we do not encourage gamblers to close their bank accounts because of their strict online gambling rules, they may want to consider opening a fresh bank account solely for online betting purposes.
Before opening a new bank account, you must make sure that such a bank allows you to make deposits into your betting account without any issue. If everything is put in place, then you are guaranteed to make transactions without worrying about rejection.
A bank's decision to set up policies regulating online gambling transactions is heavily influenced by the Unlawful Internet Gambling Enforcement Act (UIGEA), connected to the SAFE Port Act of 2006. The UIGEA exerts a strong control on the American gambling system. The Act prevents gambling platforms from allowing financial transactions in places where online gambling is not legal. Online gambling is not legal in every State in America.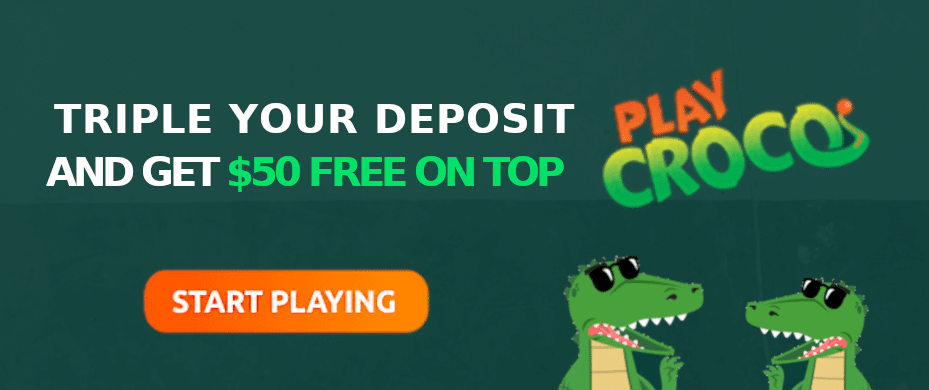 Therefore, the UIGEA functions in regulating gambling transactions in those States. The greatest influence of UIGEA is that it forces payment processors out of the United States for illegal activities. Therefore, most banks and other financial institutions are careful and do not want to promote illegal gambling.
As a result of the legalization of online sports betting in some American States over the last few years, many payment processors are back into the American online gambling industry. However, some banking firms still adhere to their strict rules against online gambling. Because of this, they prevent most of the online gambling transactions that occur in their institution. In summary, UIGEA is heavily involved in the regulatory policies set up by banks to either prevent or control sportsbook deposits over the internet.
Other Possible Influences on Banking Policies
The UIGEA is not the only regulatory body that influences online gambling transactions in the American sports betting industry. The events below are also significant reasons why you may not be able to make deposits into your sportsbook account without any difficulty:
1. Online Poker Black Friday
In April 2015, the Office of the Attorney in the Southern District of New York imposed a harsh law on these online poker platforms; PokerStars, UB Poker, Absolute Poker, and Full Tilt Poker. Legal accusations were laid against the individuals who held leadership roles in these poker companies. Money laundering and bank fraud were the major charges laid against them. These poker platforms connived with dishonest payment processors to avoid the UIGEA policies. They managed to continue this dishonest act for a few years before sanctioning came from the Southern District of New York.
By the time they were penalized, Absolute Poker, UB Poker, and Full Tilt were in huge debt and were declared insolvent. These poker companies had spent customers' deposits too many times and could not pay them back. PokerStars agreed to pay a fine of $730 million to avoid admitting to violating certain online betting rules. This event shaped the history of online gambling in America. Banks became more cautious with how they processed financial transactions involving online betting.
2. United States Department of Justice on the Wire Act
The United States Department of Justice gave an opinion on the Federal Wire Act of 1961 in 2011. This Act was a ban on illegal gambling across State borders. This Act was implemented many years before the internet became a major part of human life. It was implemented to regulate wire-based gambling activities. Notwithstanding, it finds application in the modern-day system of betting via the internet. In 2011, the Department of Justice considered the Wire Act to be applicable only in sports gambling. This opinion forced certain banks to further drift from online sportsbooks. However, the opinion changed in 2018 when the Department of Justice stated that the Wire Act applied to all kinds of gambling activities online.
A complaint was filed by The New Hampshire Lottery Commission against the suggestion of the Department of Justice. The lottery company won the case when the judge ruled that the Wire Act cannot regulate all online betting services but only Sports betting. The Judge's verdict ensured that certain States could continue providing online legal services such as lotteries, pokers, and casinos. However, this verdict did not affect internet gambling. Many banks became wary of the laws of the Department of Justice and have set up strict anti-online gambling policies.
3. Making Deposits Through Offshore Bookmakers Is More Difficult
As earlier stated, some banks are more likely to reject credit card transactions during online betting due to their stringent rules. Others have more relaxed rules that enable customers to make deposits with credit card transactions. For instance, in New Jersey, only authorized bookmarkers are permitted within the law to operate. Banks in states with similar conditions like New Jersey often allow customers to make financial transactions with ease. Legal issues are not a thing to worry about in such states.
However, the case is different when it comes to offshore sports betting. Offshore bookmakers are those who carry out betting activities without getting a license or authorization. Offshore bookmarkers may be carrying out unlawful betting transactions when they fail to get licensed. Nevertheless, it may be considered legal or illegal, depending on the State. For instance, no laws are forbidding online gambling in California. Despite this, some financial institutions tend not to facilitate payments for unauthorized bookmarks.
Banks often block many deposits to unauthorized sportsbook platforms. There is a high chance that the deposit made to your sportsbook account with a credit card may be rejected in such a situation. You may even get your card blocked by your bank if you continually attempt making deposits. Your card might also be rejected if you've exceeded your credit card limit for the month.
How to Resolve a Rejected Credit Card Issue
When you think your credit card has been blocked or rejected during the process of making a deposit, you could try out a few things to resolve the issue yourself. These tips may help you deposit money to your betting account without problems.
This is one of the simplest ways to resolve credit card deposit issues, but it is often overlooked by many people. Although it sounds easy to enter your card details, people tend to make the mistake of adding the wrong card number. Therefore, you should make sure you cross-check all the numbers you have typed to confirm they are the same as the ones on your credit card.
Open Another Bank Account
Two of the most popular banks that prevent gamblers from depositing money into their betting accounts are Bank of America and Wells Fargo. Online gambling enthusiasts are often advised not to use these banks to make transactions involving betting activities. You can open another Bank account with a financial institution that does not have strict anti-online gambling policies. It would take less than two hours to get a new bank account.
Conclusion
Credit cards have the highest rate of rejection than any other method of making financial transactions on sportsbooks. Many Banks do not approve credit cards for deposits to gambling accounts. Simply using a different payment method is the fastest way to solve this problem.